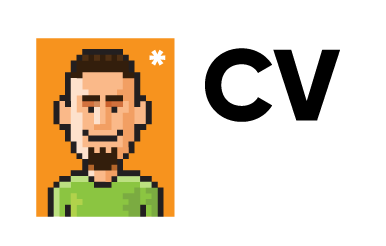 My name is Igor Uduslivii aka Icoeye. I'm a freelance game-designer and illustrator with about 20 years of experience. I love to design original video games, create visual assets, illustrations, logos, UI/UX-design, animation and many many more. I always try to combine graphics and sense, because design is a thought made in a visual way. My ideas are always vivid, original and funny.

Publications:
"IPHONE GAME BLUEPRINTS"
by Igor Uduslivii
Paperback: 358 pages
Publisher: Packt Publishing (December 26, 2013)
Language: English
ISBN-10: 184969026X
Speaker:
GAME FACTORY 2017
ELOQUENT AND FUNCTIONAL GRAPHICS FOR GAMES
The report focuses on the development of graphics from a technical viewpoint. How to turn it into an instrument of successful communication between the game and the player.
* — sorry for that very old pixelated 8-bit photo;)