I have written and illustrated a book about the development of games for mobile devices: particularly for iOS platform. The book is called "iPhone Game Blueprints" and it was published by Packt Publishing. It is availabel both as a traditional paper book and as eBook. 
The book can be found at the publisher's website: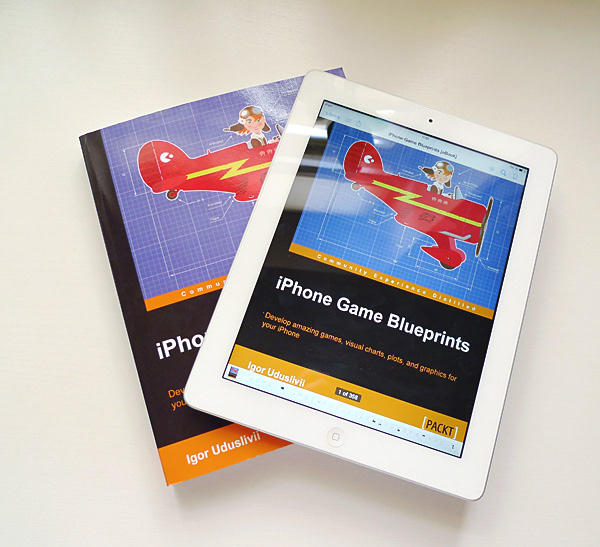 The book was created to inspire people to create wonderful games. It tries to cover such important topics as generating an idea of a game, creating proper plot, working with graphic assets, considering the screen resolutions, planning game characters (introducing factors that can help to create either a cute or a scary character), working with animation, knowing the ergonomics, including the some info about players with some special needs like persons who have some forms of color blinding.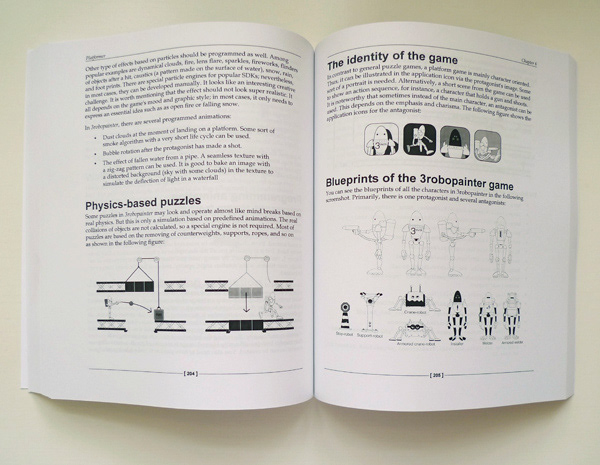 An example of a game blueprint from the book, that describe a gesture game:
There are concepts of seven games inside the book. Gesture game, Card game, Puzzle game, Platform game, Adventure game, Action and a conceptual Augmented reality (AR) game. Each concept has the full description of the game mechanics, game plot, objectives and so on. It also include some graphic templates of game pieces, characters (both protagonists and antogonists). Each game idea is fully customizable, since some new interpretations can be easily generated.
A screenshot of the page dedicated to a Match-3 puzzle with an original mechanics: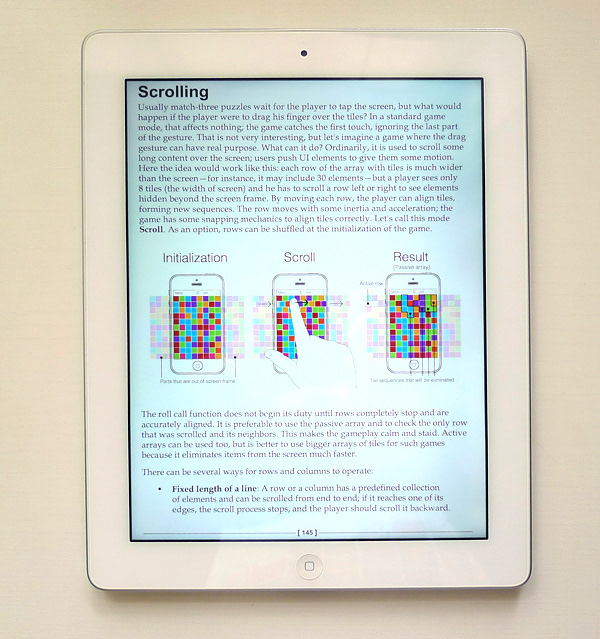 A page from the  chapter about action games: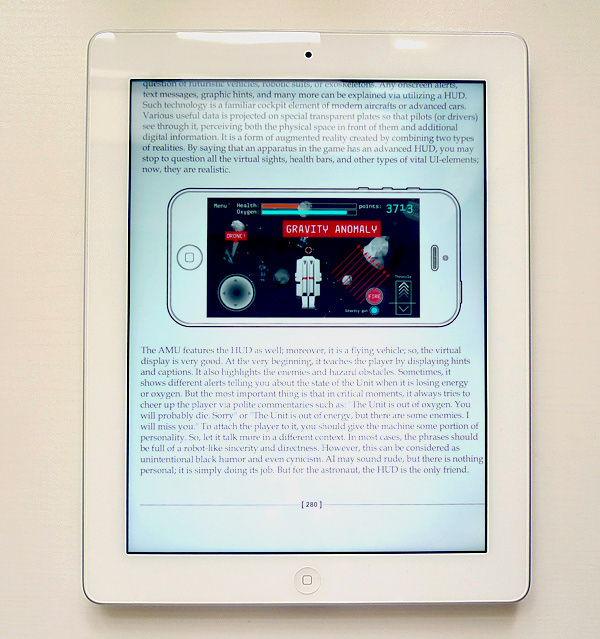 A bunch of various illustrations from the book: